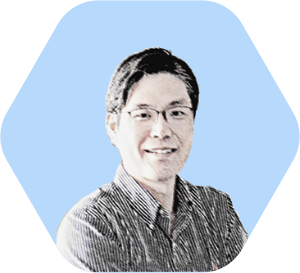 Jun Kim / M.A.
Managing Director & CEO
Jun Kim is a managing director & CEO for Korea Indev Aerosea Ltd. also known as KINDAS, a leading freight forwarder based in Korea.
Jun studied and worked in Australia, Canada, Korea and Singapore.
Prior to joining KINDAS in 2016, Jun advanced his career at Korean Air for 15 years. He bagan his career with Korean Air in 2001 as a load master, and he completed  a variety of courses related to air cargo transportation and its management.
In his 15 years with Korean Air, he served Korean Air Singapore Cargo office as a cargo operation manager, also served Korean Air HRD Center as a training manager, and then served Korean Air procurement as a procurement manager. He had held roles planning and carrying out air cargo operation and training, and he set up key operation standards, service levels, education programs and training courses for Korean Air employees and new recruits.
He is a graduate of Korea University, and he earned a Bachelor of Arts degree in political science. He also earned a Master of Arts degree from Korea University in international relations. At graduation school, as a researcher, he served "Brain Korea 21 Project" which was designed by the government to bring up gifted researchers in Korea in the new millennium. After his service of Brain Korea 21 Project, he was hired by Korean Air in 2000, and started his career in the airline industry.
He has tavelled around 80 cities in the world so far. He still spins around the world with intensive business travels to meet various people in the different backgrounds, and he would wish that you are the one of those!
Professional Career
Load Master, Korean Air Incheon Airport Cargo Hub
Delegate, SkyTeam Cargo Operations & Purchasing Working Group
Logistics Quality Assurance Manager, Korean Air Cargo Headquarters
Cargo Operation Manager, Korean Air Singapore Cargo Office
Training Manager, Korean Air HRD Center
Procurement Manager (B747-8i, B777-300ER, A330-300E, B787-9), Korean Air Procurement Department
Completed Courses
Load Control
Dangerous Goods Handling
Live Animal Handling
Heavy & Oversized Cargo Handling
Pharmaceutical Goods Handling
AEO
Aviation Security
Hazard and Safety Risk
Terminal Management System
Project Management
Instructor
Quality Auditing
Emergency Response
Airline Marketing
Human Resource Management
Education
B.A. Political Science, Korea University
M.A. International Relations, Korea University
Researcher, Brain Korea 21 Project (Government Scholarship Course)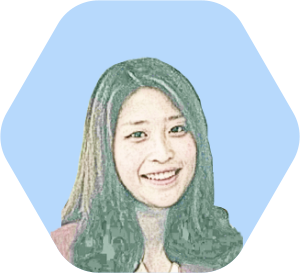 Jenna Song / M.A.
Business Development Manager
Jenna Song is a business development manager for KINDAS.
She majored in French region studies in university, and got her master's degree in English literature from Dongguk University. A variety of multicultural work experiences helps her to develop business with our overseas partners and local customers.
Before she joined KINDAS, she studied and worked in France and in USA, and spent 10 years advancing her career in logistics and distribution industries.
In early 2017, she was promoted to business development manager responsible for sales and overseas partnership. In this role, she led succesful programs to boost up sales and turnover. Passionate about logistics, she brings an expertise in communicating with the customers and the overseas partners.
She actively supports several non-profit organizations that serve underprivileged people. She well understands the importance of CSR, and realizes the philosophy of the company.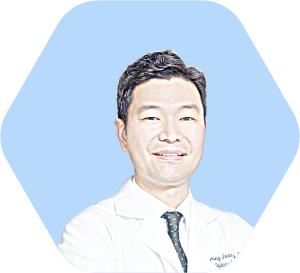 Myoung Joon Kim / M.D.
Special Advisor
Myoung Joon Kim MD is a special advisor for KINDAS. He graduated from Seoul National University Medical School, and as a professor, he served Asan Medical Center(AMC) that is the top ranked general hospital in Korea.
At AMC, he was the head of HOPE (Hospital Based Open Platform for Enterprise Cooperation), and he carried out a variety of projects funded by the government in order to develop medical equipment and devices with collaborations with top notched universities in terms of engineerig and technology such as KAIST and POSTECH, and with industrial R&D teams from renowned medical equipment manufacturers in Korea.
To his best knowledges and experiences, he provides professional advice to KINDAS for the medical shipments in need of special handling and cares during transportation.
Professional Career
M.D. Seoul National University
Tenured Professor, AMC (Asan Medical Center), Seoul, Korea
Visiting Professor, Univerysity of California, San Diego, US
Visiting Professor, University of Rochester, New York, US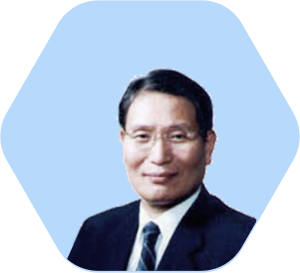 S.H. Kim
Former Managing Director & CEO
S.H. Km is the former CEO of KINDAS.
Prior to establishing Korea Indev Aerosea Ltd. (also known as KINDAS), he began his logistics career with Korea Shipping Corporation (KSC) which was owned by the government and the only shipping line in Korea back in 1970s.
At KSC, he was promoted to the vice president resonsible for sales and business planning, he also worked in various positions in the government advisory groups providing professional advice about the ocean freight industry, government policies and regulations.
He served as a commissioner of KIFFA (Korea International Freight Forwarding Association).
He is a graduate of Seoul National University, where he earned a bachelor's degree in economics.